Create and share
interactive tech courses
faster!
Blazeflow helps your audience learn faster and better through personalised hands-on courses you can easily share and monetise.
Instantly build your own interactive course similar to:
GET STARTED FASTER WITH A SIMPLE DOC EDITOR
Make it interactive within seconds!
Tell a story using in-browser coding exercises, quizzes, videos and more in a short and digestible post with the simplest and most powerful editor for interactive learning.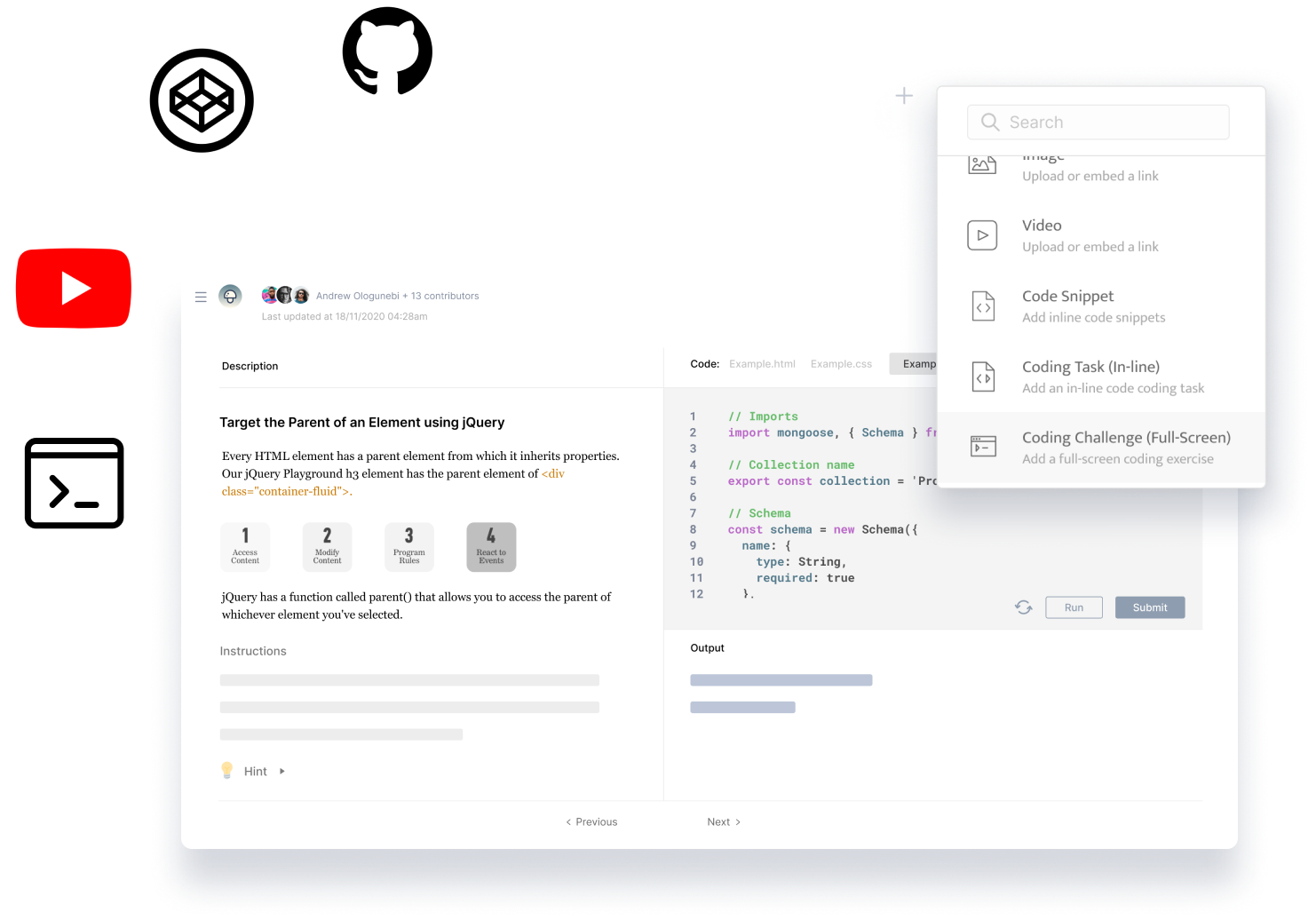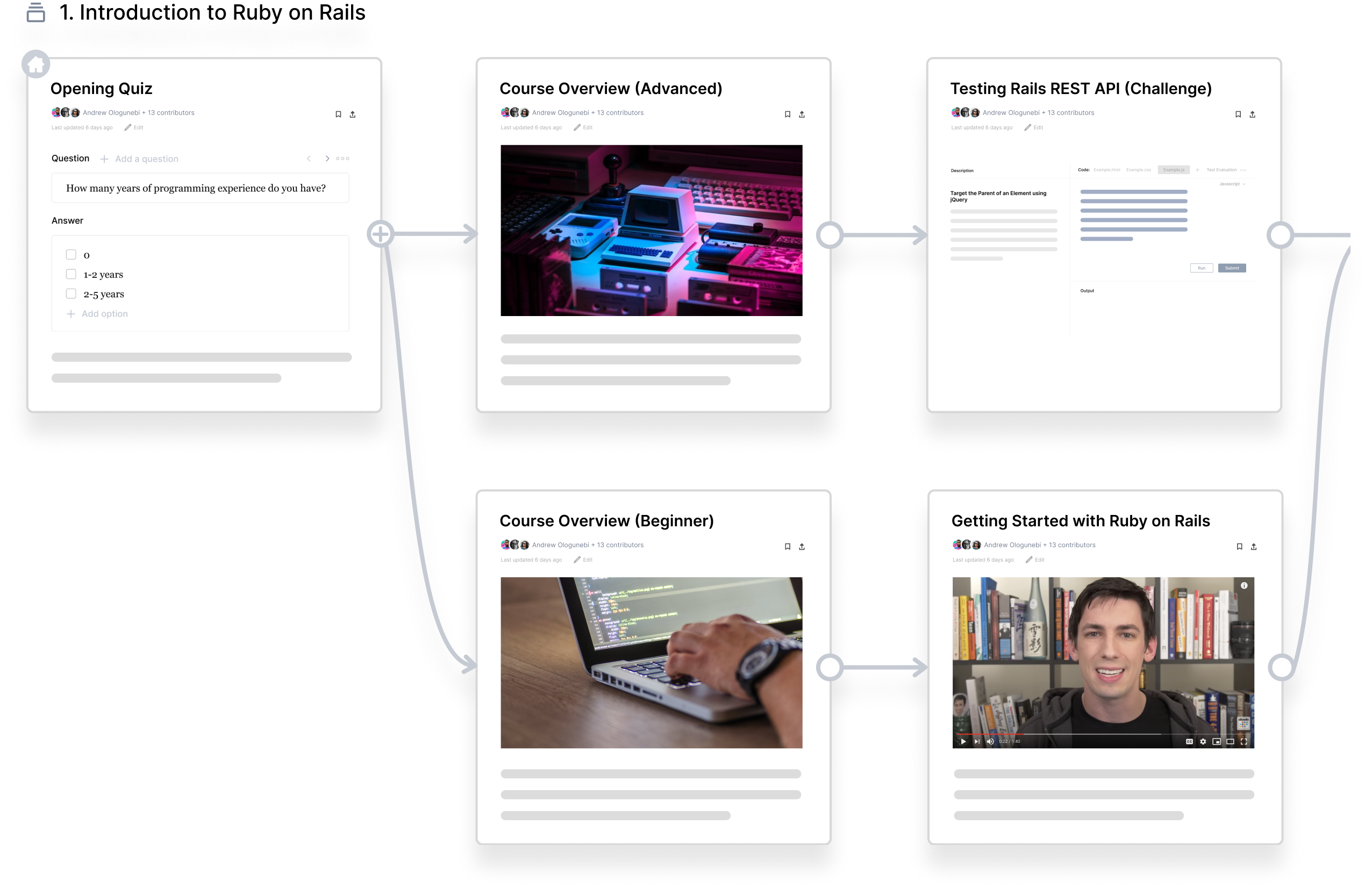 ENGAGE YOUR AUDIENCE THE WHOLE WAY
Learning paths your audience will love.
94% of learners say personalisation is critical to their learning. Bring your content together in a simple canvas to design and automate your course flow tailored to your learners.
GO FURTHER, FASTER WITH COLLABORATIVE RESOURCES
Open-source collaboration & community.
Collaborate with other creators by creating, contributing to and getting started quickly with open-source courses and templates from the likes of FreeCodeCamp within the comfort of your editor.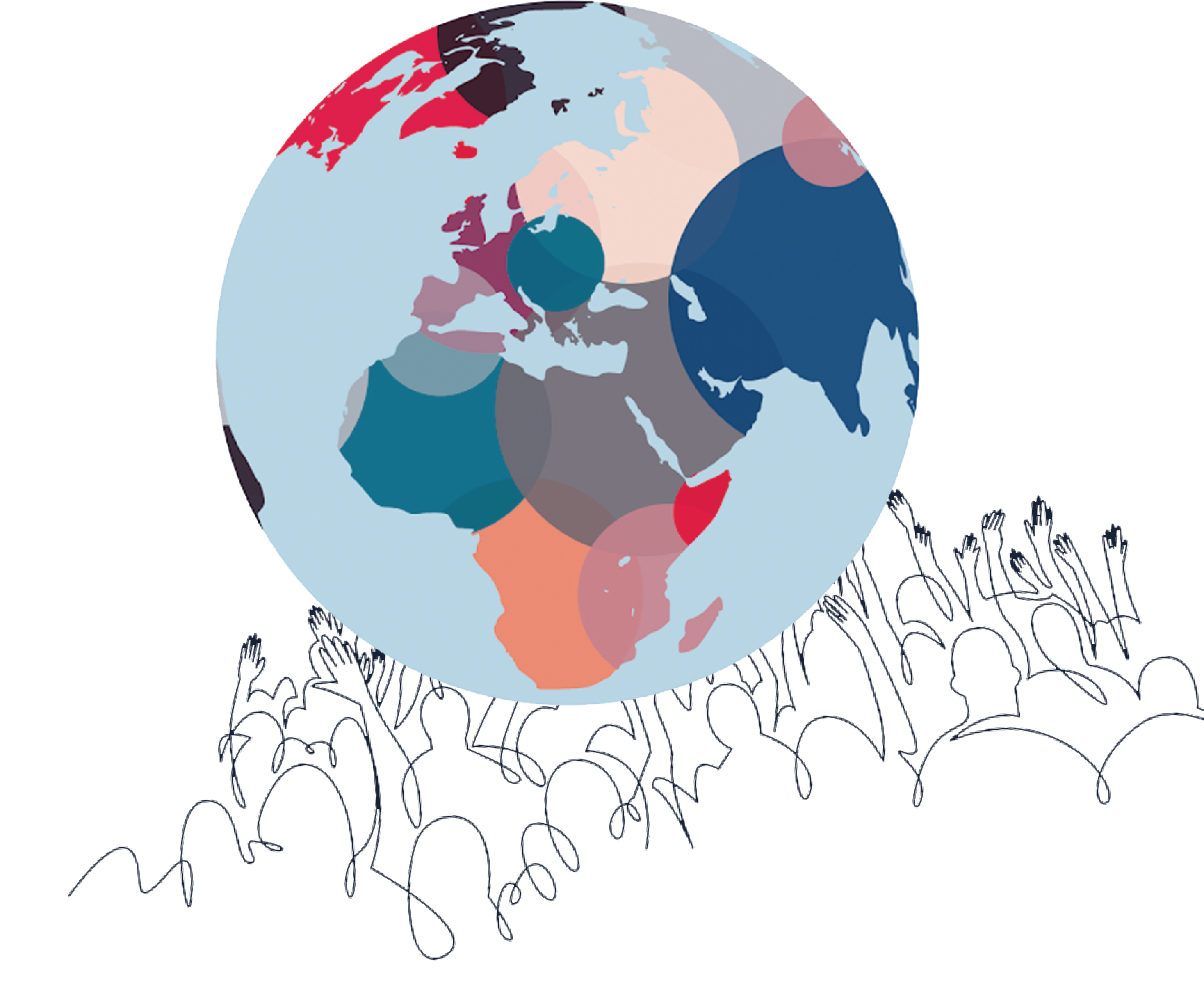 Helping you become a 10x Creator